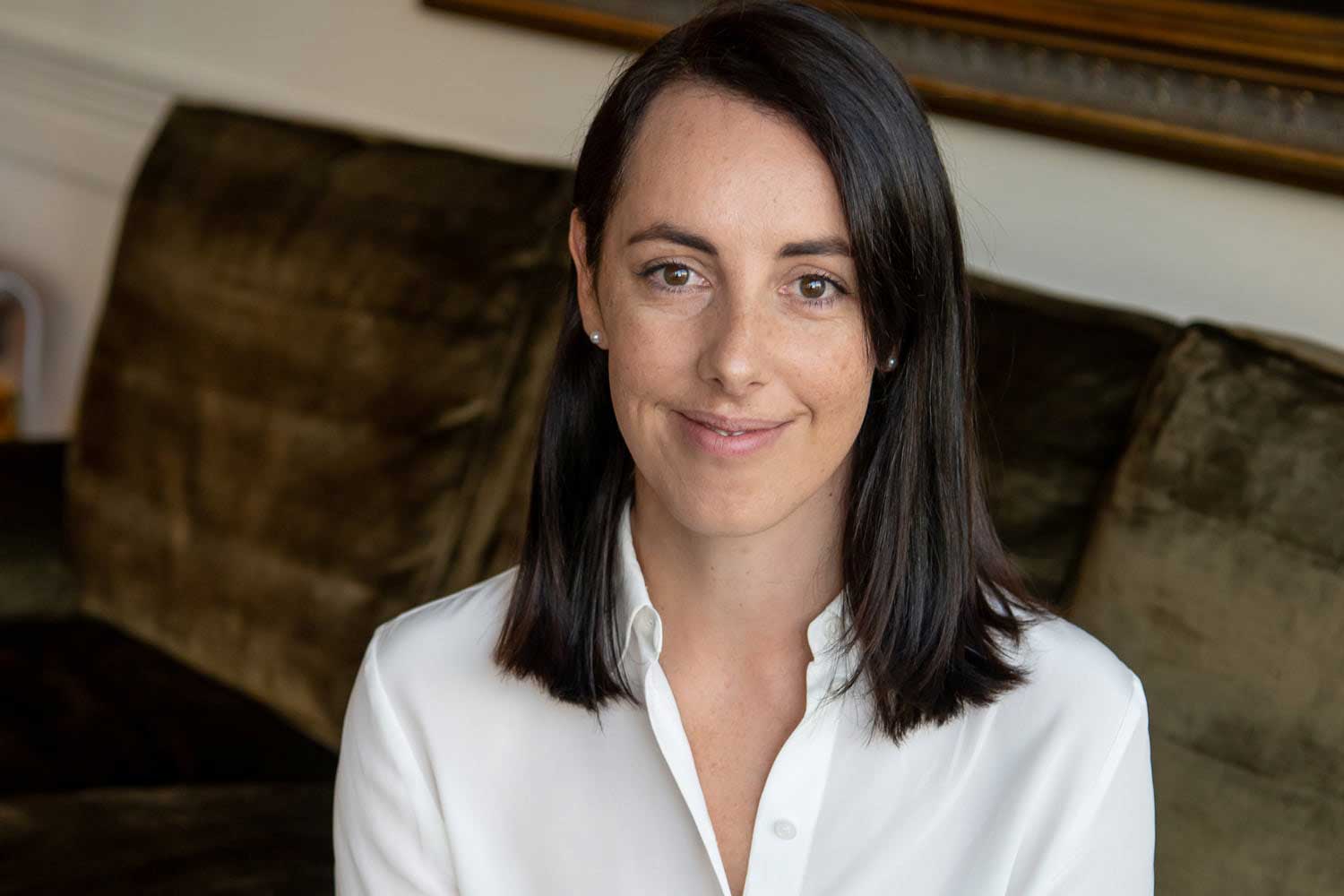 At the start of March, Jessica Ellerm joined the HOPE team as our Head of Investor Engagement. Prior to the launch of the Fund late last year, Jess had been involved with HOPE on a part-time basis, helping to build the platforms and processes required to ensure HOPE was operationally ready for pilot and primed for scale. After wrapping up a senior strategy role at Aware Super, Jess is now back working full time with HOPE and focused on helping the team ramp up fundraising efforts and shared equity deployments.
Jess has a strong track record for challenging the status quo and achieving great outcomes. In 2017 she and three other co-founders launched NAB Ventures backed fintech superannuation startup Zuper, which was sold in 2019. Prior to Zuper she worked for ASX listed challenger bank Tyro, where she gained experience working across payments, deposits and lending, helping launch Tyro's first instant lending product for its integrated EFTPOS merchants.
So why HOPE?
I first met Tim Buskens (HOPE's CEO) when Zuper was being acquired. At the time I'd been thinking deeply about the growing housing crisis, and how superannuation in particular could be better leveraged to help young people into home ownership sooner. Being a millennial and Gen Z focused fund, Zuper had heard from so many young people about this challenge, and I was convinced there had to be a way to square that circle. HOPE has been able to do exactly that, and I want to be involved in helping turn that vision into a reality.
The second reason why HOPE hits close to home is the deep connection I've had to essential service workers during my life. My mother is a teacher, and in my extended family there are 11 nurses, a firefighter and 2 teachers. As an Urban Search and Rescue (USAR) first responder, my uncle Smokey has been on the ground in disasters like the Christchurch earthquake (my hometown), Australian bushfires and the 2011 Japan tsunami. It's incredible what these people do for our community and others, and the ripple effect they have on all our lives. We need to do everything in our power to strengthen their connection with our communities, and enabling home ownership close to where they work is a foundational step in cementing that bond.
What do you feel is the biggest challenge in this role?
There is no silver bullet for solving the current housing crisis – it's a messy, complicated and politically charged conversation. However, what I do hold onto at a philosophical level, is the belief that countries, like Australia and New Zealand have flourished because they have always strived to mobilise equality through equal access to property ownership. As a post-war family, my grandparents owned a modest home on a railway worker's salary, raising 9 children who have gone on to serve their communities in so many amazing ways. Their story, along with so many others, demonstrates time and time again that home ownership reduces inequality and improves mental health and childhood outcomes.
If we are to continue to flourish, then our creative energy should be weighted towards solving this 'ownership' challenge, rather than the current trend towards institutionalised rental accommodation via build-to-rent investments. The plot line of The Castle, and Darryl Kerrigan's heroic struggle to keep his family home, wouldn't have captured our collective imagination in quite the same the way if he'd been renting. That movie spoke to an Antipodean emotion and entrepreneurial aspiration that's hard to quantify, but which each of us understands, at such a fundamental level.
What is so compelling about HOPE's co-investment solution is that institutional investors now have an opportunity to invest in enabling home ownership sooner, without compromising on the commercial return. Alongside build-to-rent solutions, HOPE's shared equity is another weapon in the fight against housing inequality.
HOPE's solution lowers the debt-to-income servicing ratio, thereby enabling homeowners to make shared equity buybacks sooner – we have always been clear that HOPE is a step on the ladder to full homeownership, not the end point. For investors, those buybacks deliver liquidity, healthy returns, diversification through exposure to property and the ability to recycle capital into helping the next homeowner. When you step back, you quickly realise it's a far healthier alignment of interests between the investor and the homeowner, when compared to institutionalised rental products, or even our current mum and dad led landlord market.
What motivates you?
It's been incredibly fulfilling to see HOPE settle four families into properties over the past 6 months and to hear their stories. The connection to their communities has strengthened, their productivity at work has increased and they are so thankful that their hard-earned incomes are now paying down a great asset they own, not someone else's mortgage. I'm motivated to hear more stories like that, and it's what drives me to pick up the phone every day and educate prospective investors.
We're very focused right now on getting the fund to $100m to support our pipeline of applicants from Police Bank. And I'm incredibly confident we will have the momentum to get to $1bn in the not-to-distant future. At $1bn we're helping > 2000 essential worker families, who's impact on the 5 million Sydney residents they serve in their hour of need, is arguably priceless.
The first $100m is truly catalytic capital – it's what will enable us to obtain a track record and prove our model to the institutional investors, who are gearing up now to deploy billions into housing solutions. It's also catalytic in that it's shifting a key segment of our workforce from being lifelong renters in an industry with enormous retention challenges, to a happy workforce of homeowners who can and want to stay in a job they love.
Want to know more about how HOPE is making housing more attainable for essential workers or what an investment in HOPE could for your portfolio? Book a meeting with Jess today.