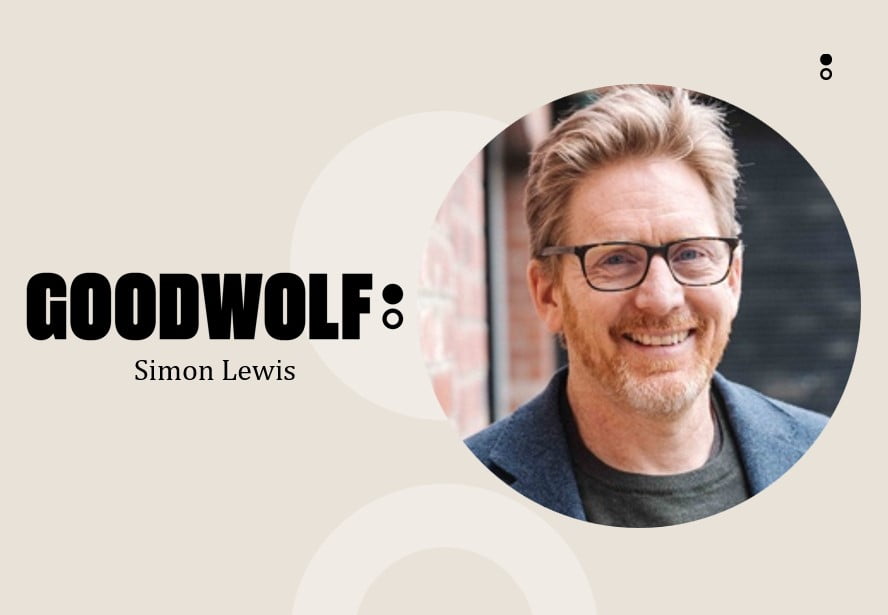 "The strength of a nation derives from the integrity of the home." — Confucius
It's a quote offered up by Simon Lewis, Partner at GoodWolf, an impact advisory firm that links philanthropist and impact investors with for-purpose organisations delivering positive societal change.
Lewis uses the quote to underline his view that secure housing can play an important role for trusts and foundations seeking to deliver on social outcomes.
"Secure shelter is fundamental to any social impact. Without it, everything falls apart," he said.
While home ownership is a national obsession in Australia – a hot topic at BBQs and viewed as a tried and trusted way to gain wealth – Lewis said we need to refocus on the primacy of shelter as a fundamental human right.
"We can't overlook that when we preclude people from safe and secure housing, we undermine the dignity of our society, and the economy that goes with it."
Trusts and foundations adopt social justice lens
Over the past 10 years, Lewis has had a front seat view of the emergence and growth of the impact-investing sector and the opportunities it creats for trusts and foundations to put their capital to work that is more sympathetic to their mission and charitable agenda. He has witnessed a gradual evolution in the trust and foundation approach, which has typically operated in a strictly binary manner: investment activities to maximise returns and granting activities to maximise impact.
"Now, progressive approaches and blended finance opportunities show these activities are no longer mutually exclusive. Trusts and foundations are investing with an eye on the underlying impact of their investment portfolio. They are taking the opportunity to be more strategic and explicit around their role as asset owners and looking to use their balance sheets to create more responsible and sustainable outcomes in the community."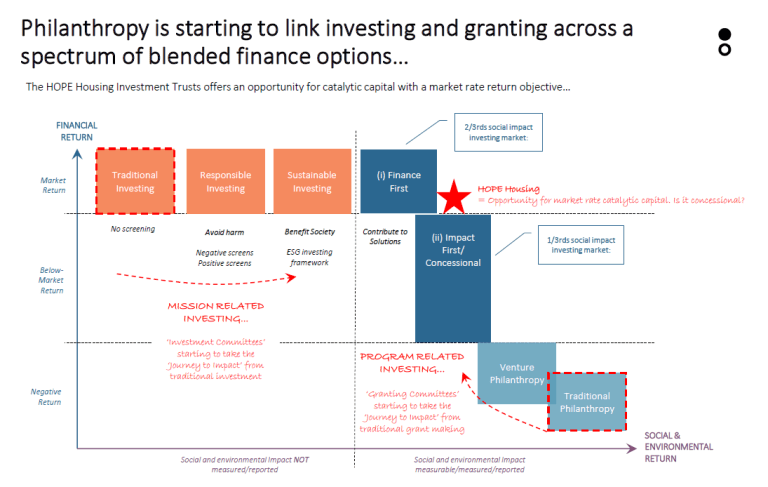 As trusts and foundations put a social justice lens across their work, they can play an increasing role in supporting solutions to address the housing crisis. Some are putting up capital to seed new social housing plans, build-to-rent projects and other initiatives like the privately funded shared equity solution being offered by HOPE Housing, as well as by putting grants to work in support of pilot programs.
"The housing crisis in Australia is now reaching catastrophic proportions and we need to tackle this from all angles," Lewis said. "A lot of trusts and foundations have a direct property exposure and listed property exposure so they should feel familiar [when looking to] housing to address some of the inequities that have emerged in the system. And a lot of excess family wealth that is gifted into foundations has been made in the property market over generations"
HOPE's co-investment model is helping address major cracks in housing system
"We admire the innovation that HOPE have brought to the table around a shared equity model that is targeted at helping essential workers," Lewis said. "Police, nurses and teachers, as the people who help care for and protect society, are remunerated at levels that currently preclude them from living close to their workplace – they are priced out by the cost of housing. This is an inditement on our wealthy society.
"[HOPE is] starting to observe positive developments in their first year of operation. That shows real promise in the veracity of this model in terms of bringing a product that has a risk-return and impact dimension to it for trusts and foundations to consider. Lewis urged trusts and foundations to explore actively the kinds of options that are emerging to resolve the housing problem.
"I would encourage trusts and foundations to consider whether impactful investments, like housing for essential workers, can form part of their portfolio," Lewis said.
"This is particularly relevant for those foundations that have a housing focus or an affinity to essential workers, be it through their work on education or health, ultimately through engaging with HOPE Housing, they are also helping some of these sectors thrive."