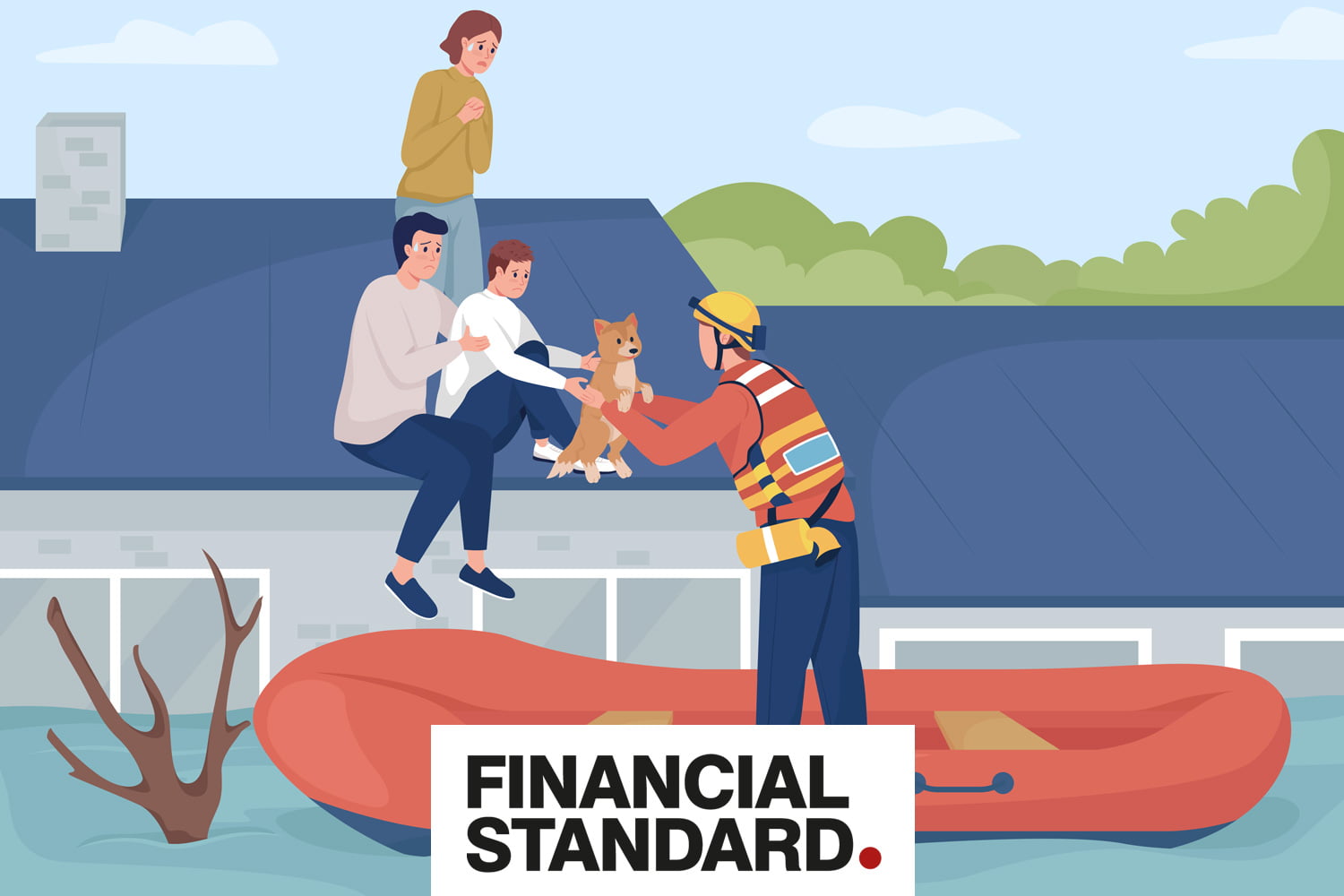 A solution for Australia's housing affordability issue.
It's a relentless job being an essential worker, especially over the last few years with fires, the COVID-19 pandemic and then the recent floods. With no option to work from home, they have been at the coalface, serving our communities night and day, going into harm's way to keep the rest of us safe, leaving themselves, and their households, open to risk. Well before these reported catastrophic events, a quieter issue was taking hold. Our essential workers have been steadily pushed to live further away from the communities they serve, unable to crack the housing market. In our great cities, rising prices snatch the Great Australian Dream away from many everyday heroes. This leads to long commutes even by Sydney or Melbourne standards – which is awful for a shift worker on long and unsociable hours. 
Tim Sims AM and I knew we must be doing more to solve this problem. Compelled by our mission to "deliver home ownership help to everyday heroes", we heartily believe wholesale investors can contribute to and benefit from providing a solution to the housing affordability problem in Australia. By creating an equity partnership with essential workers, HOPE delivers commercial returns that are driven through house price appreciation, as well as creating a substantial social dividend to the homeowners and our broader community. 
Thinking about the investment side
With a solid track record in investment markets, collectively we both knew the importance of developing an investment opportunity with the capacity to deliver commercial returns. Although we are a "for purpose" fund manager, we didn't want HOPE to seek charity – rather to deliver a commercial diversification opportunity for investors. 
HOPE's investment philosophy is straightforward: the Australian residential property is an investable asset class for instutional investors seeking a long-term positive return with low volatility. With value enhancement delivered by using leverage and the timing of capital calls we are targeting high single, low double-digit returns. 
Getting expert advice
We knew we needed to strike the right balance on the first go between borrowers' and investors' needs, so we spoke with the best in the business to find out whether shared equity for essential workers would actually work. We engaged Deloitte, Corelogic, BIS Oxford Economics. We studied the state-based shared equity schemes in Western Australia and Victoria as well as schemes around the world. 
We also road tested the appetite from super funds to invest in a product like this. We knew if there was no interest from the wholesale market, we'd have little way of scaling the program and getting essential workers into homes closer to their place of work. 
Tallying up the social value
After receiving a warm response from super funds, we turned our attention to measuring the social impact of our homeownership solution. We partnered with the University of NSW Centre for Social Impact, who conducted an academic study to assess what living closer to work could mean for families, employers, and our community. The outcome was a fully calibrated impact measured to be a 30 cents social return for every $1 invested in helping essential workers to buy homes. 
Taking our obligations seriously
In addressing this social problem, we did not want to contribute to essential worker anxiety by facilitating overleveraged on big mortgages or trapping them in a rental cycle. The whole purpose of HOPE Housing is to reduce stress and increase wellbeing. 
We've partnered with Police Bank to distribute our home ownership solution. They are a like-minded mutual bank who have been helping members achieve their financial goals for over 60 years. The great news is you don't have to be a police officer to get help from Police Bank – they can help all essential workers. Police Bank lenders have been trained and accredited to identify and assess the applicants that will benefit most with a helping hand from HOPE. Combined with HOPE's engaging online journey – that makes it easy for essential workers to buy well – we are ready for success. 
Helping solve a big problem
We welcome the news that both the NSW and federal governments are coming to market with similar shared equity schemes. With so many locked out of the Great Australian Dream, addressing the housing affordability issue in our country demands a multifaceted approach. 
I see HOPE's home ownership solution as being highly complementary to the government-backed initiatives. HOPE is there to help those who fall outside the eligibility criteria of the government schemes. 
Only the beginning
As a start-up business in an asset class that has not been on the radar for institutional investors, it is important we commence with
deploying $40 million into the market to build a track record of delivery and demonstrate performance data around returns, liquidity, and the social dividend. To make a real difference over time, it will require institutional investors to choose to deploy their capital in a way that helps the people who have put their lives on the line for their fellow Australians through pandemics and natural disasters, or who play their part in keeping this country moving and growing. 
It is welcoming to see the superannuation industry exploring the huge potential it has for truly creating a better society for everyone, and most of all the members of super funds. We commend treasurer Jim Chalmers' initiatives in supporting the industry to widen the scope of the superannuation sector, encouraging it to invest in Australian housing affordability challenge. 
As we reach critical mass for essential workers and demonstrate that track record, the model evolves and diversifies where we can help a variety of groups who are facing challenges buying a home, including Indigenous Australians, people moving out of the social housing system, and single parents, among others. The housing affordability problem impacts a broad spectrum of Australians. 
We have a duty as a society to solve for housing affordability. This is our first step. 
Article originally published on www.financialstandard.com.au – 4th October 2022, Volume 20 Number 19.