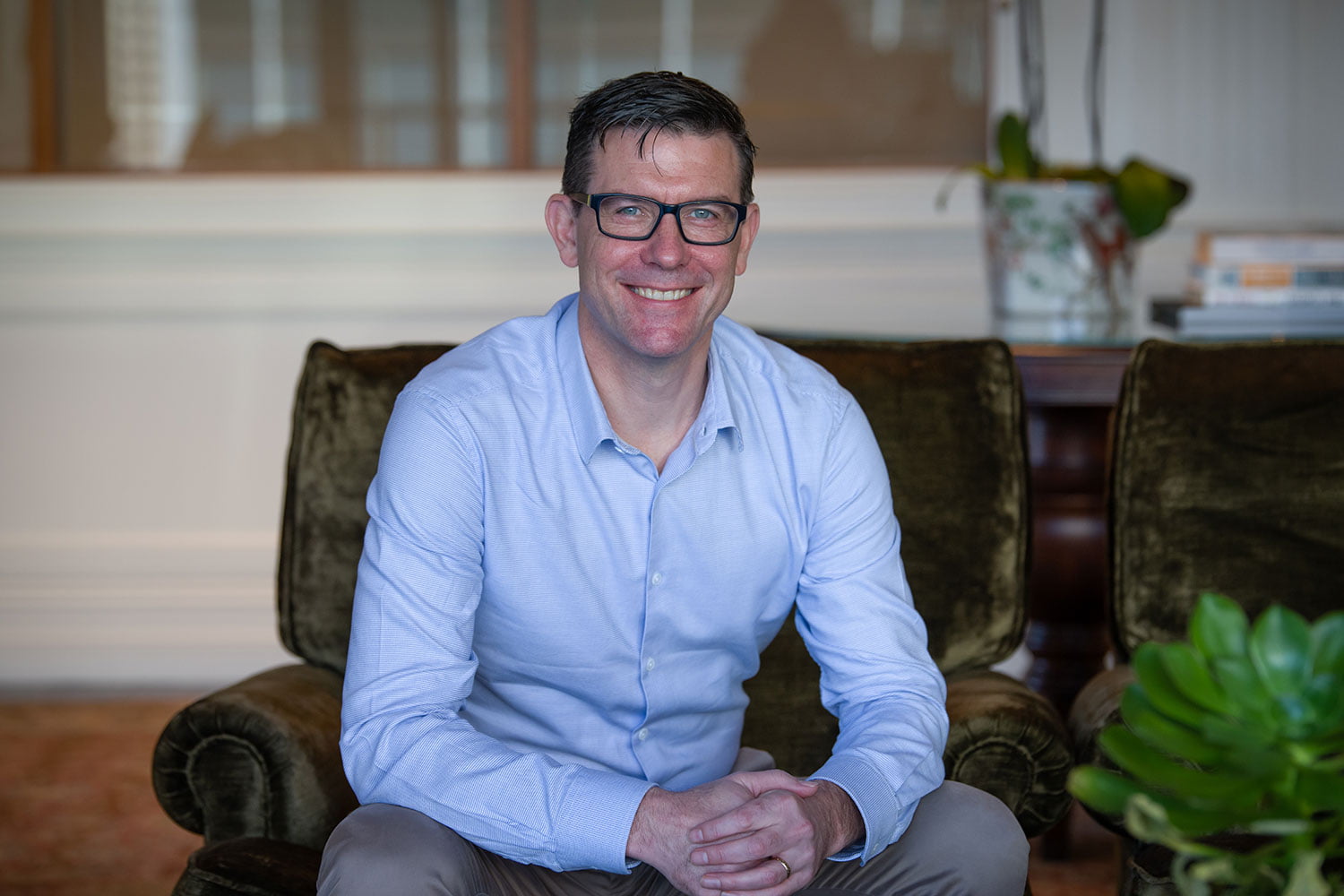 Tim Buskens, CEO, HOPE Housing
HOPE Housing is a not-for-profit fund manager that helps essential workers like nurses, teachers, police, fire fighters, paramedics, cleaners and transport workers own a better home closer to work, by providing shared equity funding towards the initial purchase. The past 12 months has seen these quiet achievers receive overdue recognition, as the COVID-19 pandemic highlighted the importance of essential workers to our communities. RIAA spoke with Tim Buskens, CEO at HOPE Housing about its upcoming offering.
Tell us about the HOPE Housing model. How does it work for essential workers and for investors?
Our fund will provide shared equity from Australia's major super funds, as a silent partner to essential workers buying a home to live in. Essential workers are in the driver's seat – they negotiate with retail banks to secure lending for their share of the home, they are on title and they decide where to buy and when to sell their home.
The HOPE contribution increases their buying power, giving them a good chance of achieving the dream of owning a home within the community they are actually serving. Investors receive reliably strong returns from the Australian residential property market, and when the home is sold, a proportional share of the sale proceeds.
Why is it important that essential workers are provided with affordable and accessible housing? Can you tell us about the problem you're trying to solve and the genesis of HOPE Housing?
Many essential workers have been priced out of buying a home in Australia's major capital cities. Recent studies have shown it now takes these workers over 12 years just to save a deposit for an average home in Sydney – and this goes up to a whopping 28.2 years to buy in the inner ring! So those who sacrifice so much to help others are often stuck renting, and typically commuting long distances to work on top of long hours. And in many locations home prices are growing faster than they can realistically save. Owning a decent home near work can seem like an impossible dream for essential workers.
There is already a shortage of essential workers in Australian major cities, and the problem is growing. During 2006-2016, inner areas of Sydney as well as middle ring areas, including Ryde and Parramatta, had lost up to 21.4% of their key worker populations.
Long commutes are also linked to negative effects for employers: who face reduced productivity and tenure, absenteeism, increased turnover intention and workplace injuries with these staff.
How are you measuring your impact?
HOPE has partnered with the Centre for Social Impact (CSI) at UNSW to help us to quantify the impact our initiative will have on essential workers and our communities. From research completed to date the outcomes our solution is likely to achieve are:
Housing: housing security and stability, satisfaction with location.
Health: improved mental health, reduced stress, improved sleep quality, improved physical health.
Financial stability: decreased financial stress, increased financial resilience, increased wealth and chance of healthy retirement.
Job performance and satisfaction: improved performance, reduced absenteeism, improved job satisfaction.
Life satisfaction and satisfaction with areas of life: increased satisfaction with life, satisfaction with relationships, leisure time satisfaction, work-life balance, increased social participation.
With the help of CSI we have also been able to quantify the value of these forecasted outcomes on both the workers and our communities. This figure is currently calculated to be for every $1 invested, HOPE Housing is likely to generate a social and economic return of $2.30.
CSI will also work with us to measure actual impact once we launch, surveying essential workers before purchase, then in their new home at 6 months, 1 year, 3 years and 5 years after purchase.
Where is this currently being offered? Are there plans to expand to other locations, and what are the opportunities for scaling this model?
We are aiming to launch our Home Ownership Solution for essential workers mid-year. Our initial launch will involve a pilot in the Sydney metro area, and we expect that to expand across NSW and then ultimately to become an Australia-wide offer during 2022.
What kind of investors can be involved? What are some of the benefits to investors of co-investing with essential workers in housing?
We are targeting institutional investors from the Australian super fund industry. These funds are often keen to invest in Australian residential property, but are limited by the scale and cost of investment they need to achieve meaningful returns. The opportunity itself targets a net return in excess of 10% with a very limited downside risk in a self-liquidating structure.
Our offering can also demonstrate a positive opportunity for fund member engagement (who are often in essential professions themselves) as well as quantifiable benefits to society as a whole which are estimated to be $30 million for each $100 million invested.
In 2020 the importance of essential workers was brought to the fore. Do you see attention on the need for this model of investing remaining beyond the COVID-19 pandemic?
Over the last 12 months flood, fires and the pandemic have certainly shone a light on the enormous role our essential workers play in keeping our communities safe and healthy. The role these workers perform hasn't really changed, although their profile has certainly been elevated with the increased coverage of their contributions.
The housing affordability issue faced by essential workers is a long-term problem and it unfortunately it is not going disappear when we finally make it out of the COVID-19 pandemic. Solving this problem will require strong collaboration across government, industries and communities. We see shared equity as an important part of the solution to the long-term and intractable housing affordability problem in Australia's capital cities, and essential workers as a very high priority group of people to assist.
Originally published in RIAA Window – February 2021.