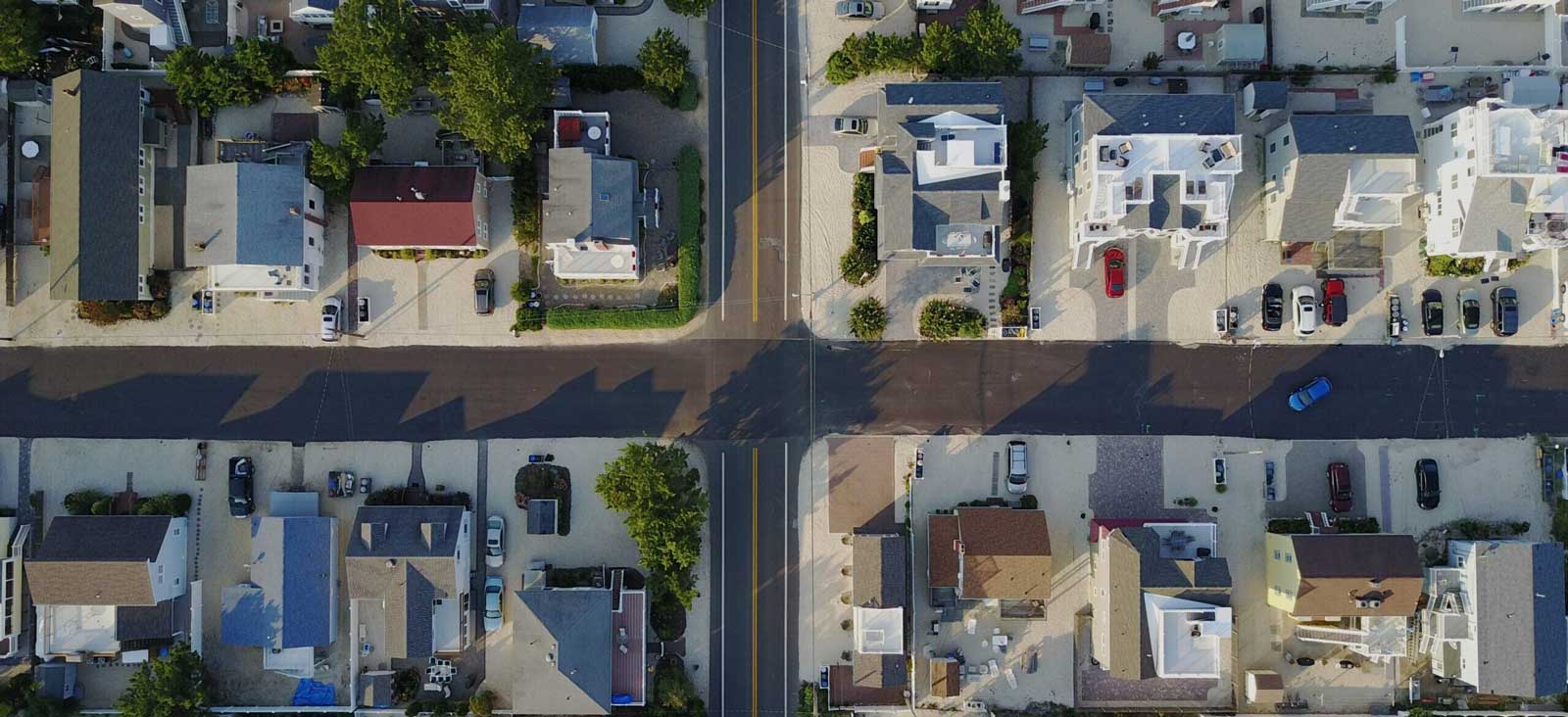 Residential property has long been a popular investment for individuals seeking stable, long-term returns. However, rising interest rates, increased servicing costs and changes to tax policy are making the traditional approach of buying to rent and eventually banking healthy capital gains a tougher sell.
Since early 2022, the number of investors buying Australian residential properties has fallen, driven by rising landlord costs (Figure 1). While rents have increased, along with a recovery of gross rental yields – from a low of 3.2% a year ago to 3.9% today – the cost of mortgage repayments for new investors now largely exceeds this gross rental income. Adding on additional expenditure related to maintenance fees, property management costs and other out-of-pocket expenses, means investors are pushed deeper into the red.
Government Land Tax Proposals and the Impact on Property Investors and Renters
State government deliberations on land tax are also creating uncertainty for property investors. The Queensland government created a furore in the property investment community in late 2022, when it proposed investors have their land holdings, in and out of state, aggregated in order to determine their land tax bill. This change had the potential to drive investor tax bills into the tens of thousands, and speaks to the nature of changes being debated and actively considered by governments, as they attempt to increase revenue and address the home ownership crisis.
Unsurprisingly, the decline in the number of new investment loans aggravates the problem of inadequate rental inventory, and contributes to increasing rental costs. This drop off in residential property investment has an unintended consequence for first home buyers, who are often renters; every rent increase further reduces their capacity to save towards a deposit and puts their first home aspirations even more out of reach.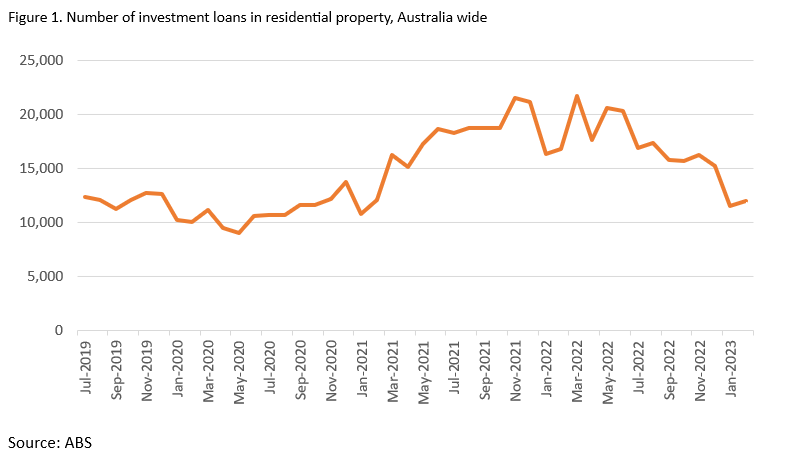 Residential property remains an attractive asset class
It's evident neither property investment or home ownership are as accessible as they have been in the past, which is a negative for all Australians. What remains a constant, however, is that exposure to high quality residential property it still an attractive investment from a capital growth perspective, even in the face of interest rate fluctuations. Two key demand side reasons are behind this:
Australia's high population growth, which is driven by very strong migration rates.
The ongoing urbanisation of Australia's population, where access to social infrastructure (education, healthcare) and high-value employment opportunities continue to remain a key home purchasing driver (Figure 2).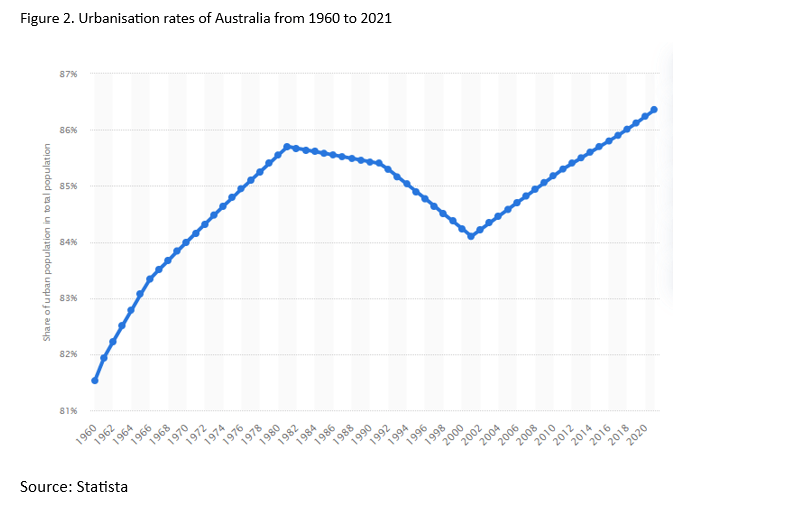 Owning a home, which is an investment in and of itself, also generates economic benefits back to society, including, but not limited to:
A reduced reliance on the Age Pension, minimising future government expenditure.
Increased labour force participation, stronger and safer neighbourhoods and healthier and happier children
Unlocking Mutual Benefits: Shared Equity Redefining Homeownership and Investment
Traditionally, property investment and home ownership have been at opposite ends of the spectrum; a zero-sum game for tenants and landlords. But today the data increasingly indicates that under the current model, both new investors and homeowners are on the losing side of the deal. What if there was a way of evolving our model of home ownership and property investment, so that both could benefit concurrently? Shared equity is that evolution.
Innovating property investment to foster home ownership
Shared equity is an evolution of the home financing model that enables property investors to gain access to equity stakes in a levered, diversified portfolio of investment-grade residential assets, minus all the traditional costs of property investment. How? In a shared equity model, like the one deployed by HOPE Housing, the homeowner finances their equity stake via a deposit and a mortgage, is on title and is contractually obligated to maintain and care for the property. Contractual obligations aside, like any homeowner they are also financially incentivised to behave in a manner that enhances their proportional share of the long-term capital growth. As the homeowner's principal place of residence, the asset is also exempt from land tax, a flow on benefit transferred to investors.
HOPE's shared equity model represents a new aligned model that brings homeowners and investors together, for mutual benefit. It evolves the binary 'tenant vs landlord' dynamic that no longer commercially benefits either party to the same degree as it once did. Furthermore, the beauty of shared equity is that rather than home ownership being a 'destination', instead it is a step on the journey to full ownership. Under the HOPE model, the homeowner is financially motivated to increase their equity share over time, and therefore their exposure to the capital growth, while the investor in turn receives the benefit of  progressive access to the asset's capital growth.
Unlocking the Australian Dream: HOPE's Innovative Homeownership and Investment Model
To address Australia's current housing crisis, we need fresh thinking and innovative models that create alignment between capital allocators and homeowners. All Australians should have access to the Australian dream of owning property – and now, thanks to HOPE, both investors and homeowners can achieve that dream together, and profit from it.
Interested in learning more about how to invest directly in HOPE? Contact our investment team.