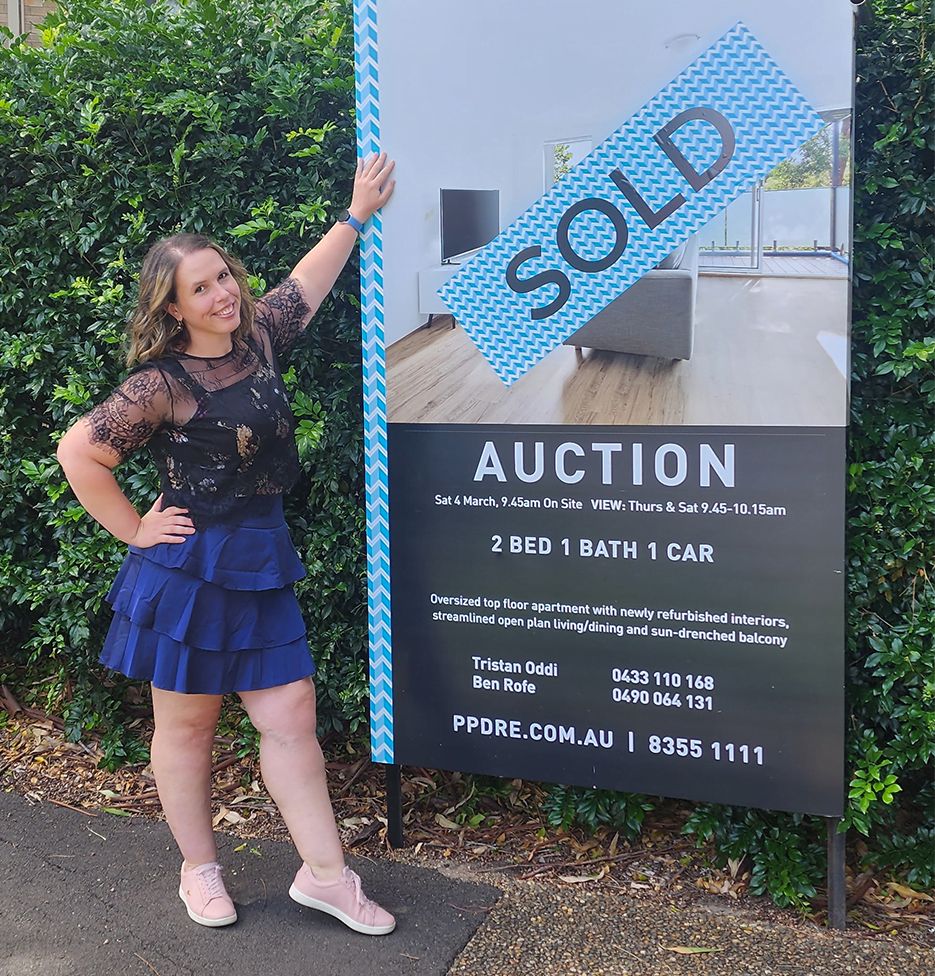 Sophie works as an after-hours Clinical Nurse Educator in the Intensive Care Unit at St Vincent's Hospital in Darlinghurst. Graduating 10 years ago and starting out at John Hunter Hospital in Newcastle, Sophie felt her career had started to stagnate, so decided to make the move to Sydney for more clinically challenging work.
'I love being able to make a real difference to people's lives and the appreciation patients have for my work.' 
Living and Working as a Nurse in Sydney is a Challenge
When I first moved to Sydney I stayed in a lot of share houses, living pay check to pay check – saving anything was really hard. This was the sacrifice of moving to Sydney without getting a 'Sydney wage'.
During the pandemic I was working crazy hours – 70 hours per week, 18-hour shifts. I ended up moving into an apartment by myself which was great until the owner decided he wanted to sell the property. That was when I first approached one of the big 4 banks and secured a pre-approval for $638k loan and also a spot in the Home Guarantee Scheme. But I quickly found the places I could afford all had problems – mould and poor ventilation or hefty special levies to fix big problems. I didn't hold much hope of being able to buy a place by myself that was going to be an easy commute for shift work.
'My parents were supportive but had always told me that I would struggle to be able to afford to buy a place in Sydney.' 
Then I Found HOPE
There had to be another way, as a last resort I Googled 'affordable housing essential worker Sydney'. There were tonnes of affordable rental schemes, but not many ownership solutions. I came across HOPE Housing's website and was intrigued. I wrote a few emails, then got a call back from my Lender at Police Bank and by the end of January I had a pre-approval to buy a place worth $950k. After looking at about 20 properties, one Estate Agent messaged me about an apartment I had seen in Kensington, saying the seller wanted to do a pre-auction sale. HOPE did their checks and gave me their approval, then I did some back and forth with the Agent and by the 3rd week of February I had bought my first home – in Sydney! I almost couldn't believe it.
What I really liked about partnering with HOPE was the reassurance of having someone on your side, keeping you to your limits, making sure all the checks were done before I put in an offer. It felt like an extra safety net.
Because of HOPE I have been able to buy a really good quality apartment that doesn't need much work done to it, maybe down the track I'll put in air conditioning and some garage storage.
The Big Benefits
Now I have a comfortable, clean and conveniently located place to call my own. I no longer have the uncertainty, hassle and costs associated with moving all the time. It feels good to know I can stay where the interesting work is and focus on excelling in my career, serving the community without having to leave frontline direct patient care, which I love.
My spare bedroom also offers a great opportunity for me to help ease the financial struggle of settling into Sydney for many more nurses relocating from regional areas. Securing a handful more nurses can and will make a big difference to the lives of so many Sydneysiders.
Interested in learning more about how to invest directly in HOPE? Contact our investment team.