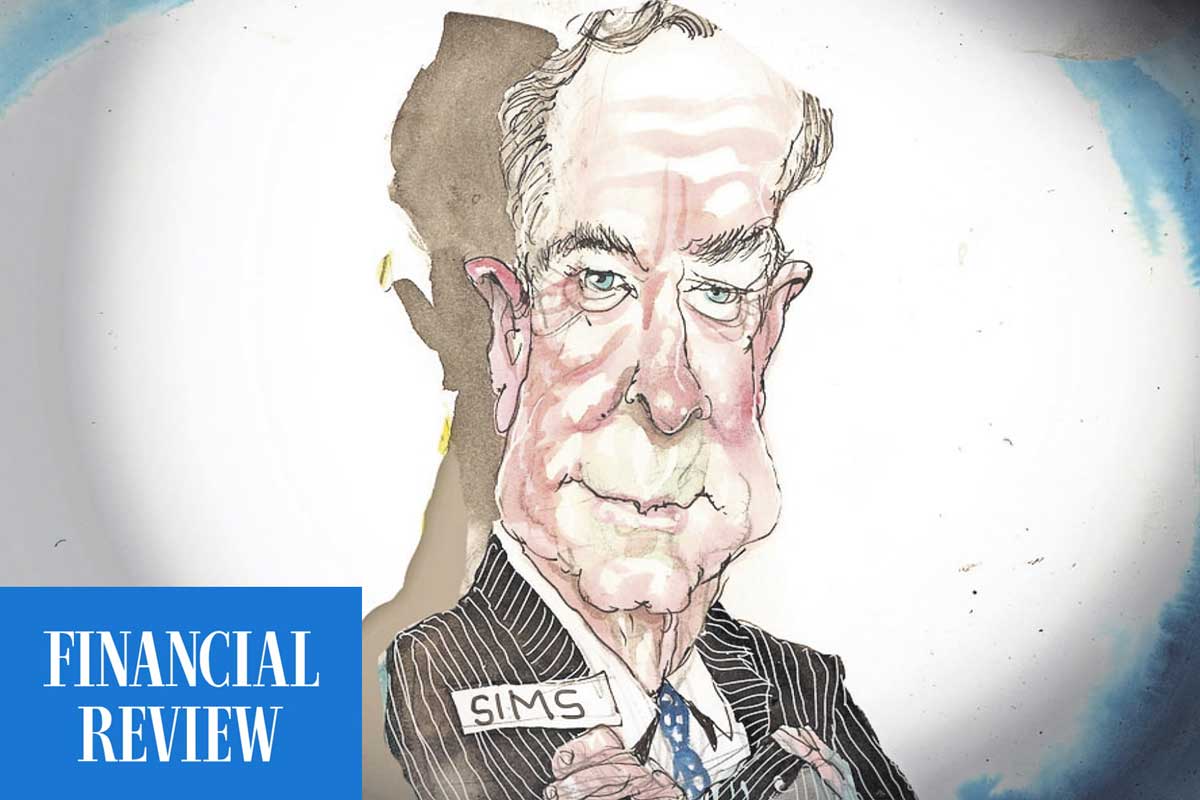 One of the great lessons of the last few years is who actually keeps this country running. From the horror of the bushfires that started in 2019, to the pandemic, and more recently floods that have ravaged eastern Australia, it's become clear how big a debt Australia owes nurses, police, firefighters, ambulance drivers and teachers.
But how are we repaying them? Certainly not with affordable housing.
James Thomson
The average essential worker earns between $80,000 and $120,000 a year, which gives them scope to take out a mortgage of somewhere between $600,000 and $700,000. But with Sydney's median property price now sitting about $1.2 million, finding a way into the property market has become increasingly difficult.
And finding a way into the market close to where these essential workers actually work, is almost impossible.
There are more than 400,000 essential workers in greater Sydney. Datafromthe University of Sydney shows surging house and rental prices have forced essential workers to move further and further away from the inner-city areas where their jobs are predominantly located. About 44,000 live more than 30 kilometres from where they work, and 16,000 travel more than 50 kilometres to work.
And when they can find homes to rent or buy, low wages make life tough. It's estimated almost 30,000 live in rental stress, 23,000 live in mortgage stress, and 36,400 live in over crowded accommodation.
The numbers are eye-opening. But the pressure on essential workers came as no surprise to private equity veteran Tim Sims, founder and managing director of Pacific Equity Partners; he married a nurse not long after arriving in Australia from Britain in 1987, and his brother was a police officer.
He well remembers how hard they both worked, and how far they and their colleagues had to live from their places of work.
''I had a visceral sense of it. And then it was paraded in front of all of us, with the bushfires and the pandemic.''
With no shortage of inspiration, Sims began working on a plan to help tackle the problem alongside experienced financial services executive Tim Buskens, who Sims worked with previously in various private equity investments.
The result is HOPE Housing Funds Management, a unique vehicle that is attempting to combine philanthropy with one of the biggest asset classes in the country: the $10 trillion residential property market.
Under HOPE's shared equity model, the not-for-profit will co-invest to cover up to 50 per cent of the purchase price of a home for an essential worker.
Buskens describes the solution as ''attainable'' housing because actually purchasing a property is a key part of HOPE's model.
He argues the three pillars of an Australian's retirement have long been superannuation, a government pension and equity in residential property. But with housing affordability so poor, Buskens could see that final pillar cracking – particularly for the 76 per cent of Australian essential workers who rent.
''We've effectively created that first step on the ladder,'' he says.
After a worker is approved to enter the scheme and nominateswhere they want to live, the HOPE investment committee approves a maximum spend on a potential property and then guides the worker through a largely digitised process that brings together essential functions such as conveyancing, valuations and legal matters.
Once a worker secures a property – with their portion of the mortgage at a level that will keep them out of mortgage stress, and with their financial, physical and mental health greatly improved by reduced commuting times – they have the option to buy some or all of HOPE's stake over time.
Sims and Buskens stress that the scheme has to work for investors, too. The stable and typically government-backed incomes of essential workers are a key risk mitigant, as is diversification across a portfolio of established homes. HOPE's data shows Australian residential has never produced a negative return over a six-year rolling period.
The unique structure that Buskens and Sims have developed means HOPE ranks on equal terms with the lender, and the lender has no claims on HOPE's share in the property.
The pair is full of praise for the involvement of Police Bank, which has worked alongside HOPE to develop a process for writing the mortgages required under the scheme.
Backed by detailed modelling, HOPE is targeting a 10 per cent capital return for its investors, which will include philanthropists, family offices and superannuation funds. Liquidity will come from home sales, buy backs by workers, and refinancing events, with leverage further boosting returns.
Investors commit for 10 years; Sims expects later vintages of the fund will spread their risk by taking stakes in early vintages, providing another liquidity opportunity.
Just as importantly, the University of New South Wales' Centre for Social Impact has quantified the social dividend from the scheme at 30¢ in the dollar.
''You're using the combination of capital, skills and technology to bridge the gap between philanthropy and investment,'' Sims says.
Since opening its doors in July, HOPE has helped three essential workers into new homes, with a further six going through the approval process. The pilot phase of the scheme is being used to fine-tune HOPE's internal systems and processes, and its investor pitch.
''We are creating a new category here. The track record is an important piece,'' Buskens says.
But he hopes to quickly deploy about $100 million of capital over the next 12 months. Overtime, HOPE eventually plans to expand beyond Greater Sydney and has had no shortage of interest.
The ramp-up of HOPE comes as federal Treasurer JimC halmers works with superannuation funds, banks and other investors to boost social housing around the country. Various public and private operators are also investing in build-to-rent schemes, while the NSW and federal governments also have shared equity programs.
Sims and Buskens see HOPE as complementary to these efforts, arguing it is a third option to get people into homes and a next step up the property ladder.
In addition, many social workers live in social housing, ands o getting them into the HOPE program maybe away of freeing up social housing capacity at the same time.
Sims also sees HOPE as part of a bigger picture.
While he's always been struck by Australians' generosity of spirit, he has identified structural problems in the philanthropic sector, which mean Australians only give 0.8 per cent of GDP, compared with 1.8 per cent in New Zealand and 2.1 per cent in the United States.
As such, he's excited by the emergence of what he describes as ''hybrid capital'', whereby governments, investors and the not-for-profit sector are working together to tackle problems that no one group can effectively solve on their own.
Sims sees the Australian Business Growth Fund, which was founded in 2020 with $540 million of capital from the Commonwealth government, the four major banks, and Macquarie Bank and HSBC to invest in small and medium businesses, as another example.
''We are at an exciting stage where governments and investors are experimenting with new hybrid models,'' he says. ''HOPE is hybrid capital in a clear and present way. If we mobilise third-party capital, it will change everything. It is a revolution in home ownership if it gains scale.''
Article originally published in the Australian Financial Review– Monday 5 December 2022