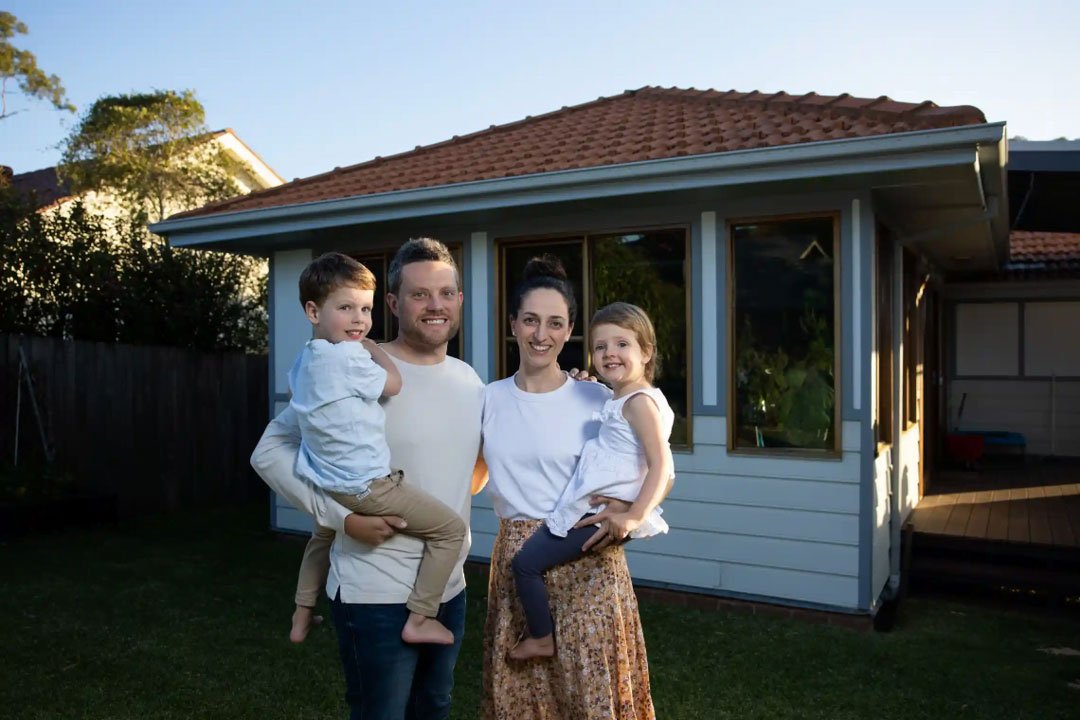 For Beth and Sean, dedicated Sydney primary school teachers, the dream of owning a decent family home close to work seemed out of reach, forcing them to question their careers. However, thanks to the support of HOPE, their lives have taken a transformative turn, allowing them to remain in the jobs that they love while knowing their family is being looked after.
A workforce in crisis
Attracting and retaining experienced school teachers in Sydney is at a crisis point. National data* recently released shows just one quarter of New South Wales teachers believe they will stay in the profession until they retire (a significant fall when compared to 44% in 2020). The top reasons for leaving; burnout, stress and an uncertain financial future.
Without our essential workers, our cities would cease to function. We depend on them for our health and safety and the education of our children. That's why HOPE supports our teachers, police, nurses and firies to buy homes close to their work, so we don't lose them to burnout from long commutes or the stress of not being able to provide a proper home for those they love. Our homeownership scheme is delivering the security and certainty teachers are crying out for to enable them to focus on what they love the most; teaching the next generation.
Beth and Sean's story
Two essential workers who have benefited from our scheme are Sydney school teachers Beth and Sean, who were struggling to afford a home to suit their young family.  As primary school teachers in their 30s, the couple had hit a ceiling in their pay realised they couldn't progress unless they moved into leadership roles and away from face-to-face teaching – a job they are dedicated to because of the direct impact they can have on young lives.
"I absolutely love my job and I give my whole heart to it," said Beth. "It's such a place of privilege really. You have these little people, who their families entrust to your care. And you have the opportunity to have influence in their lives – not just academically but socially and emotionally."
The couple considered moving to a regional area to find more affordable housing: "We did think about moving somewhere like Port Macquarie, but we feel really attached to our schools," Sean said. "Once you find a school that you really fit, where you become part of the community and you start building all these relationships, it's quite hard to leave."
Beth, who was working part time, thought she might need to return to full time work earlier than planned so that the couple could save more money. She didn't, however, want to sacrifice the two days a week she spent at home with their two children, aged 2 and 4.
That's when Sean remembered an acquaintance who'd purchased a home with help from HOPE.
"It was a gamechanger really," Sean said.
HOPE would help them buy a home via its shared equity model. Beth and Sean could choose the property – with guidance from HOPE to ensure it was investment grade – and the couple could place an offer on it or bid up to a maximum determined by HOPE's valuation process.
After they narrowly won the bidding at an auction on a three-bedroom house, Beth said she felt an enormous sense of relief – and that's flowed through to her teaching.
"Professionally, it's freed me up to be my better self at work, because I'm not overworking myself with young kids at home to try and make the money we'd need to get a home like this on our own," she said.
Sean said the partnership with HOPE has helped to reinforce the couple's commitment to teaching.
"It's taken away the negativity of feeling undervalued and wondering if we should leave," he said.
"Now we can just go to work and be the best teachers we can be, because we have a home and our kids are looked after."
Would you like to learn more about how HOPE is helping teachers, and other important essential workers, secure homes close to their work? Contact Jessica Ellerm, HOPE's Head of Investor Engagement.
Notes
*Australian Institute for Teaching and School Leadership Limited. Preliminary workforce characteristics 2021-22 and trends in the workforce 2018-2020 (2023)
Photograph: Blake Sharp-Wiggins/The Guardian