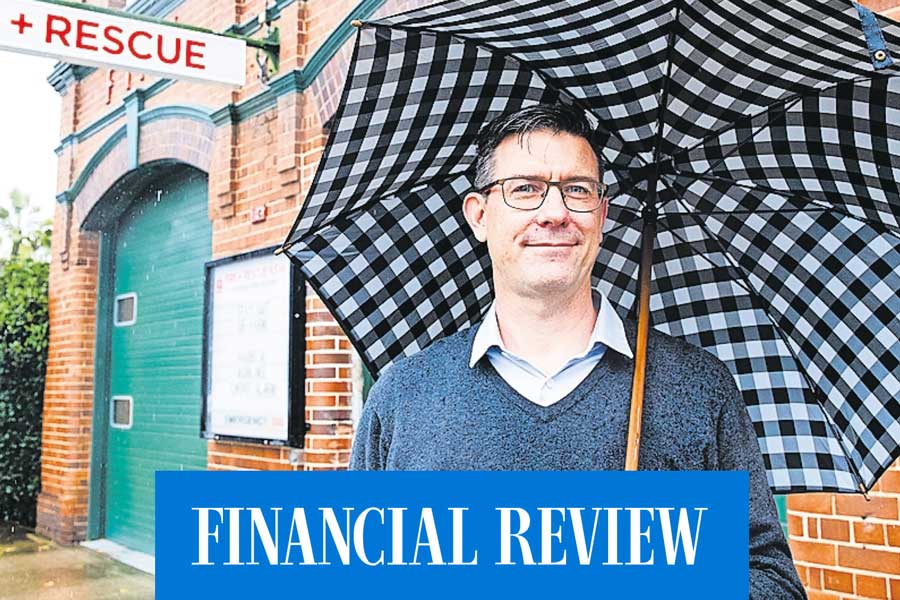 July 4 2022, an exciting day for HOPE Housing with the Australian Financial Review reporting news of our pilot launch in Sydney. We look forward to working with our partners and investors to scale up HOPE's innovative home ownership solution.
Fund to co-invest in home loans of essential workers
Gus McCubbing
Essential workers in NSW such as teachers, police and nurses will have access from today to a new shared equity scheme that offers to co-invest up to 50 per cent of a mortgage so they can live close to work.
The Home Owners' Partnering Equity fund begins with a $40 million commitment, but is understood to have a target of $400 million.
Pacific Equity Partners founder Tim Sims and NSW TCorp chairman Michael Dwyer are on the advisory board, and the fund has signed a distribution agreement with Police Bank.
HOPE aims to help roughly 800 families buy a home near where they work while targeting 10 per cent returns for investors such as superannuation funds, family offices and philanthropists.
''We wanted to ensure that we had a solution that could deliver a commercial return to investors … we weren't asking for charity,'' HOPE chief executive Tim Buskens told The Australian Financial Review.
''We're here to prove that doing good pays off for everyone.''
The scheme will be available to first responders and frontline workers including nurses, allied health workers, social workers and teachers, enabling them to buy otherwise unaffordable properties in high-demand locations. They can pay down the HOPE share any time and can sell at any time.
The program bears similarity to Labor's Help to Buy shared equity scheme, a key election pitch designed to assist 10,000 low- and middle income home buyers enter the housing market each year by allowing them to co-purchase a home with the federal government, which would take an equity stake of up to 40 per cent in the property.
Meanwhile, NSW Premier Dominic Perrottet last month flagged more collaboration with the Albanese government and unveiled an $800 million shared equity housing scheme similar to the Labor policy.
Under the trial scheme, which enables individuals to buy with a deposit of as a little as 2 per cent, the NSW government will stump up an equity share of up to 40 per cent for new homes and 30 per cent for existing homes.
HOPE has raised $40 million so far and has an aspirational target 10 times as large, which would enable it to co-purchase about 800 homes. The home owner pays no administration fees or charges to the HOPE Fund for the life of the arrangement.
With a pilot in Sydney set to expand to other major capital cities, the scheme has a minimum 2.5 per cent deposit and is open to all essential workers with no cap on income or purchase price.
Mr Buskens said there are roughly 2.7 million essential workers in Australia, 600,000 of whom live in ''cramped and substandard'' accommodation.
''Our communities are weakening because of housing affordability,'' he said. ''Lots of essential workers are getting pushed to the outer edges.
''We wanted to ensure that we actually helped people achieve not only housing security – getting someone getting a roof over their head – but also giving them a solution to build wealth.''
Another key benefit of reducing the home owners' mortgage is enabling them to spend more on improving energy efficiency through the likes of solar panels and double-glazing, Mr Buskens said.
Lauren Zucchi, a teacher in southwest Sydney, said support from HOPE would help her young family find a home that they could grow into, close to work and in the community they love.
''We love where we live, but the housing market kept darting out of our reach,'' she said. ''We had set targets to buy in a year, then two years, then three years as housing prices increased and the required deposits grew.
''With two kids running around the house, we wanted a point of consistency in our living arrangements that rooted us to the community in which we work and the kids play. Through this program, we are back looking for our dream family home with renewed enthusiasm.''
Article originally published on www.afr.com – Monday 4th July 2022.
Photo: Edwina Pickles